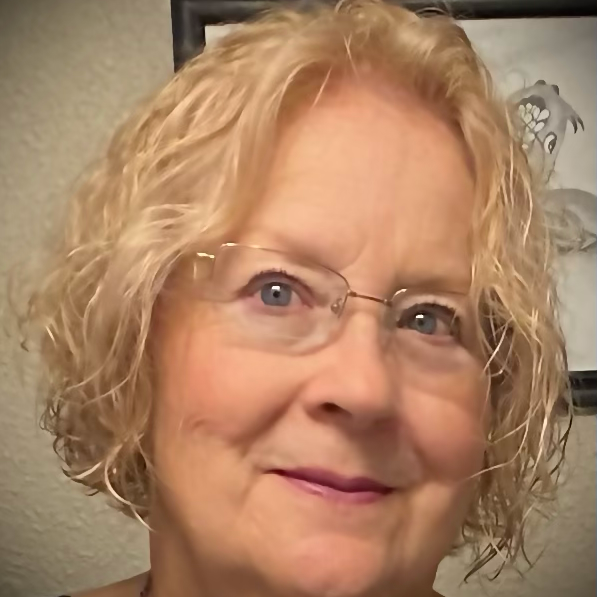 ABOUT SHARON
As long as I can remember, I have loved music, nature, and sunshine. My Grandpa loved me like he was my Guardian Angel. When he died when I was 12,  I felt lost and alone. I thought death was the end of life. I searched for truth in so many different churches who all taught that they were right and every other religion was wrong... which never felt good to me. Somehow I knew that Jesus was more than they were portraying him being. I found God in nature and in love. The God I knew was not the judgmental, angry God some of the churches talked about, but a loving, adoring God that my Grandpa Ira had shown me through his love. 
My "awakening" took a huge leap the night I received JONATHAN LIVINGSTON SEAGULL by Richard Bach at a White Elephant Christmas Party in 1982. Something in me stirred the minute my eyes caught sight of the book someone else had opened. I KNEW, in that moment, I had to have that book even though I had never heard of it. I began reading it in the wee hours of the morning after the party. Jonathan became my hero. He taught me that I could do anything even if I felt like an outcast. I could be different like him. I could fly higher and faster than the flock. It was all up to me.
Then came ILLUSIONS and all of Richard Bach's other books. Through a second divorce, my attorney introduced me to a New Thought Church in Oregon, which taught what I had known my whole life... that Love is the answer to everything.... and God IS LOVE and we are all ONE. I had finally found my church home which then led me to Marianne Williamson, Dr. Wayne Dyer, Dr. Deepak Chopra, Lao Tzu, The Prophet by Kahlil Gibran, A Course In Miracles and so many others. I studied under Jack Canfield, Barry Spilchuk and Bernard Dohrmann at IBI and with the Ascended Masters at Self-Empowerment Institute in the late 90s.
I healed many core beliefs and finally learned that my beloved Grandpa didn't die and that there is NO DEATH. I was set free to LOVE at a deeper level than ever before, now unafraid. My heart opened one blessed day in 1991 when I met my beloved twin-soul, though I did not know that at the time. Shortly after our meeting,  poems began coming to me in the middle of the night as love poured through me onto the pages of my journal.  In 9 months I had recorded 36 poems. I declared to my artist friend, Elsie Petrequin that I was "going to publish my book" and asked if she would illustrate it with her magical, artistic, calligraphic hand. Soon my first book, ONE LIGHT ONE LOVE, was born. I cried as the first of 200 copies of this beautiful hand-bound, hard-backed volume was  placed in my hands just 3 months and 3 days after I said those words. Little did I know that this was a $23,000 project that would be accomplished when I had almost no money. "Thoughts DO become things." (TUT)
A year later I co-created a music CD with an amazing Washington accoustic guitarist, Michael McCabe. Our CD, ONE LIGHT ONE LOVE, Vol. I, was created, recorded and mastered in just 15 half-days because we said we "wanted to do an album together."  The album has put autistic children to sleep and is now packaged in the back of the Limited Edition of ONE LIGHT ONE LOVE.
In 1994, I learned Native American beading in Newport, OR and spent the next 25 years beading and teaching beading to adults and children.
In 2003 I returned to Midland, Michigan  with my two young Golden Retrievers,  Lexie and Sami to be with my aging Mom who transitioned in 2010.
After 4 years 'boon -docking" with my Goldens in my 26' Safari motorhome, I returned to Traverse City, Michigan where I currently live.
I have 3 wonderful children and 5 amazing grandsons in CA, WA and Sweden.
For 3 years I have pursued watercolor, a dream since I was a teen. I hope to illustrate the seven children's books that I wrote during the seven years I lived in Sedona, AZ. I love to teach watercolor. Teaching has always been my passion from my early years when I "played school" with my little brothers.
Now, nearly 30 years later, I have 5 published books, have written 7 children's books, another poetry book and have two adult coloring books ready for publication.
My "journey" has been a magical one in which I have been led by Spirit one step at a time and one day at a time. My journey of learning and living each day gives me the material, inspiration, freedom and joy to co-creatively conspire with the Universe every moment of every day to "dream the impossible dream".... and to watch the miracles appear, to acknowledge and give gratitude to Source/God and then to write about my experiences. 
It truly is "a wonderful life" when you declare IT IS!  I know this because I learned it the hard way by creating the opposite.... OUCH! It's all about choice... and I love to choose.
Happy "Choosing"!!!!
Onward!!!
Sharon Kay